Participamos en el seminario de Inteligencia Artificial de Deusto Business School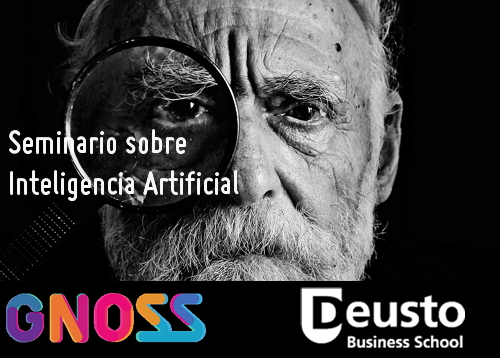 El seminario sobre Inteligencia Artificial (IA) impartido la pasada semana en Deusto Business School (Madrid) se centró en los aspectos legales, económicos y de negocios relacionados al impacto IA en la sociedad.
Ricardo Alonso Maturana, CEO de GNOSS, participó en él exponiendo los fundamentos de IA y el impacto en los modelos de negocios de los siguientes segmentos de la IA: Machine learning, Natural Language Processing and Understanding, Computer vision, Machine reasoning y Deep learning.
En el transcurso de la sesión se vieron casos de aplicación en diferentes ámbitos (colaboración y aprendizaje social, investigación y auditoría, análisis predictivo, ...) y sus beneficios para las empresas y las personas. También se presentó GNOSS Sherlock, la herramienta de Inteligencia Artificial de GNOSS basada en grafos de conocimiento. GNOSS Sherlock permite que las máquinas nos entiendan mediante procesamiento, comprensión, interpretación y análisis del lenguaje natural (Natural Language Processing -NLP- y Natural Language Understanding -NLU-).
Copyright
The original license is kept.